Memory Loss and the Public Health Burden: Results from the 2015 BRFSS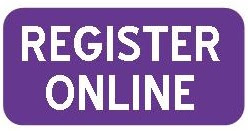 A recent analysis of the 2015
Behavioral Risk Factor Surveillance System
(BRFSS) indicates that over 50 percent of midlife and older adults with increasing memory problems report negative effects on their ability to perform everyday tasks or do work or social activities. To learn more, join us on
Wednesday, December 14

from

3:00-4:00 p.m. EST
for an in-depth discussion on
How Increasing Memory Problems Impact Daily Life -- Recent CDC Findings from the 2015 BRFSS Cognitive Module
. The webinar will feature the
Centers for Disease Control and Prevention's
new analysis of data from 35 states and territories (the largest group ever to use the Cognitive Module in a single year) and discuss the implications of the findings from the public health perspective. Please
register
in advance (if prompted, use meeting number 749 037 448).
Dr. Lisa McGuire, Team Lead of the
CDC Alzheimer's Disease and Healthy Aging Program
, will present an overview of the aggregated results from 35 states and territories that used the Cognitive Module in their 2015 BRFSS survey. Three of the program's analysts, Dr. Erin Bouldin, Dr. Valerie Edwards, and Dr. Christopher Taylor, will highlight the burden of subjective cognitive decline (i.e., confusion or memory loss that is getting worse) on older adults aged 45 and older as well as the extent to which they have discussed these problems with a health care provider.
Then, Sallie Thoreson with the
Colorado Department of Public Health and Environment
will provide a state-level perspective. She will share how her department plans to use the Colorado BRFSS data to educate the public health community about the impacts of subjective cognitive decline.
Be sure to
register online
, mark your calendars, and forward this message to any interested colleagues
.