May 8

: Data Sources for Older Adults' Health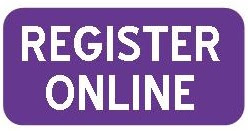 Join the Alzheimer's Disease and Healthy Aging Program at the Centers for Disease Control and Prevention (CDC) on

Tuesday, May 8 from 12:00 to 1:30 pm ET

for an interactive webinar on available data sources for older adults' health. An overview of the Behavioral Risk Factor Surveillance System (BRFSS), focusing on descriptions of both the Cognitive and Caregiver Modules, and examples of previous analyses will be provided. This webinar will also highlight the CDC Healthy Aging Data Portal, a free online data query system, which allows access to statistics related to the health of older adults produced from the Behavioral Risk Factor Surveillance System.

Please register in advance.



May 17

: "Family" Caregiving: The Frontline of Dementia Care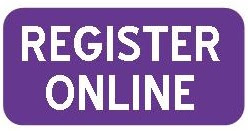 Nearly half of all caregivers who provide help to older adults do so for someone living with Alzheimer's or another dementia. Who are these caregivers? What challenges do they face as Alzheimer's progressively undermines cognitive and physical function? And, what can state public health agencies do to support both the caregiver and the person living with dementia?

Join the Alzheimer's Association on

Thursday, May 17 from 2:00 to 3:00 pm ET

for an interactive webinar on caregiving for people living with dementia and ways that state public health can support both populations. Please register in advance.

The care provided by Alzheimer's caregivers — whether family, friends, or neighbors — is often long, involved, and intimate. Erin Bouldin, PhD, MPH, Assistant Professor, Appalachian State University will offer insights from analyses of 2016 Behavioral Risk Factor Surveillance System Caregiver Module data from 19 states (including New York) and the District of Columbia.

Representing a substantial investment in dementia caregiving, the Alzheimer's Disease Caregiver Support Initiative (ADCSI) is a five-year, evidence-informed initiative by the New York State Department of Health. David Hoffman, DPS, CCE, Bureau Director, will explain the department's rationale for the initiative and its primary components. Webinar participants will then learn what the ADCSI system accomplished during its first year based on the evaluation led by Mary Gallant, PhD, MPH, Associate Professor, University at Albany School of Public Health.

Be sure to register online, mark your calendars for this national event for Older Americans Month, and forward this message to any interested colleagues.