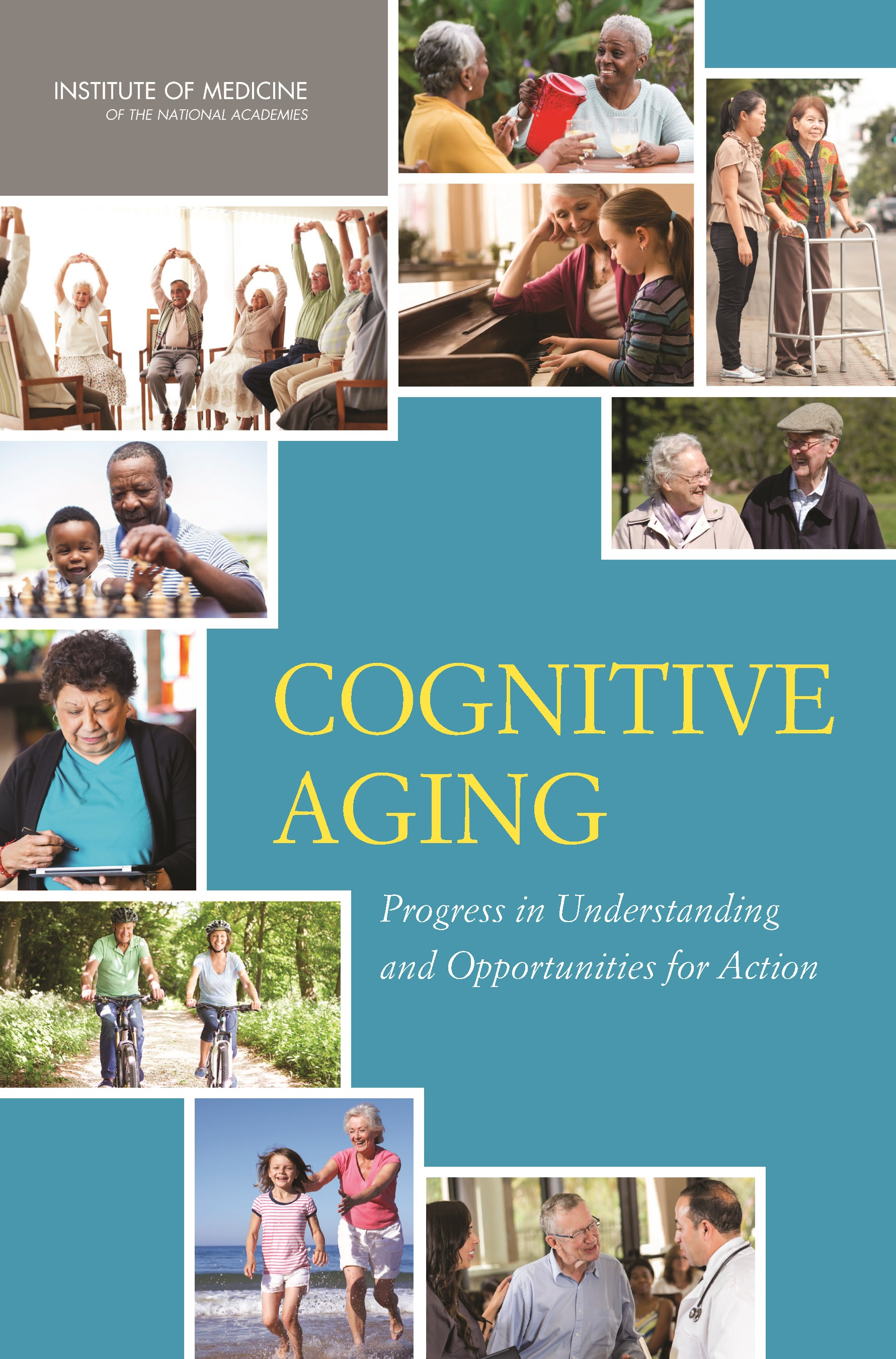 Join us
Thursday, June 4

from

1:00-1:45 p.m. EDT
for a webinar on
Cognitive Aging: Progress in Understanding and Opportunities for Action
, which was recently released by the
Institute of Medicine
. Members of the IOM committee will provide an overview of the report's findings and recommendations as well as implications for state and local public health. Please
register online
.
The Healthy Brain Initiative: The Public Health Road Map for State and National Partnerships, 2013-2018
, jointly developed by the Centers for Disease Control and Prevention (CDC) and the Alzheimer's Association, recognizes the need for clear and consistent public messages about brain health. The IOM report provides the foundation for such public awareness by reviewing the state of the science on risk factors.
The IOM report examines the public health implications of "cognitive aging," the gradual and variable changes in mental functions that occur with age. It concludes that three key behaviors – being physically active, managing certain cardiovascular risk factors, and regularly talking with a health care provider about issues that might affect cognitive health, including medications – can reduce the risk of cognitive decline, protect cognitive functioning, and promote healthy aging in older adults.
Dr. Kristine Yaffe – Vice Chair of the Committee on the Public Health Dimensions of Cognitive Aging – will review the report's findings and recommendations. Committee member Dr. Jason Karlawish will discuss the public health implications.
We hope you will join us to learn more.
Register online
, mark your calendars, and forward this message to any interested colleagues
.